KNOWN FOR…
designing spaces and objects with an almost tangible sense of soul, Hans Verstuyft Architects approached the design of this new Antwerp penthouse with a programmatic-mind and a site-sensitive-heart. The light filled apartment atop one of Sir David Chipperfield's recently completed Westkaai Towers in the historic neighbourhood of Eilandje, is part of the redevelopment of the western quay of the Kattendijkdok area.
SITUATED IN…

one of two sister towers, the residential building is comprised of alternating vertical columns of concrete and glass delineated by a series of horizontally stacked terraces that encircle each level. The result is a building full of light and rich with harbour views.
COMMISSIONED…

with the task of appointing the penthouse apartment, architect Hans Verstuyft also played a role in determining the floor plan prior to construction. His approach to the interiors focused on amplifying the apartment's existing 4.8 meter (15.7 foot) ceilings and striking panoramas, via the crafting of monumentally proportioned rooms and meticulously choreographed views.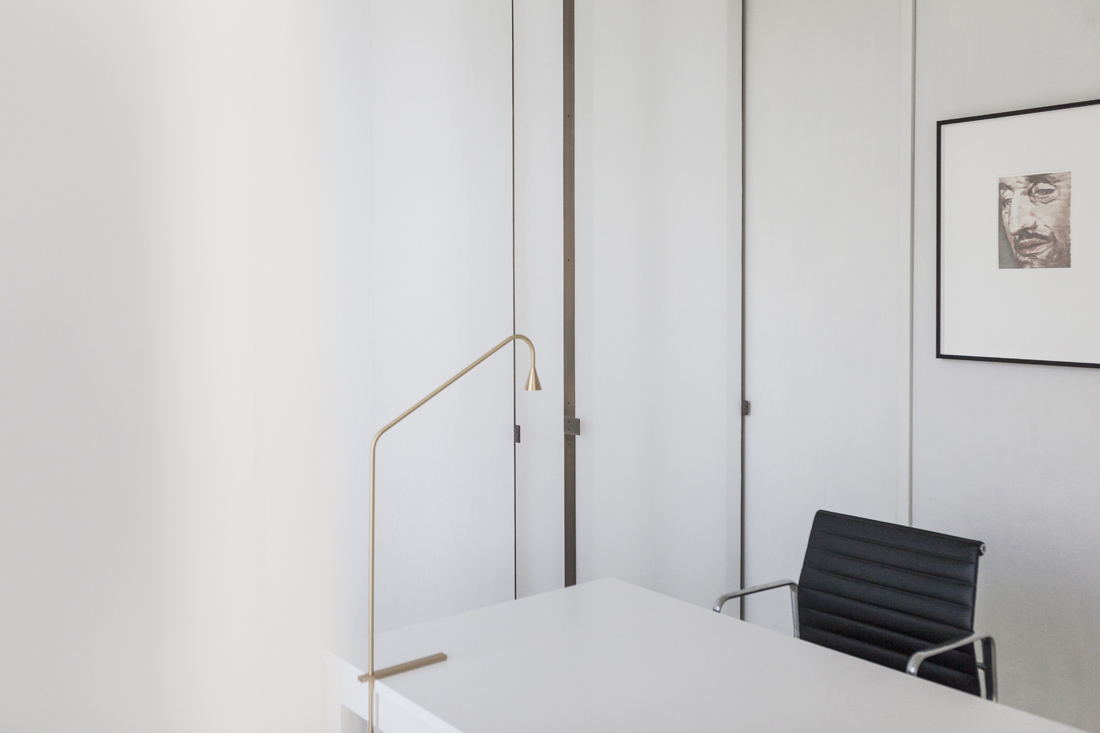 THE CLEAN…

lined spaces tap into a restrained yet warm palette of powdery stone,
chalk-colored walls, fresh white textiles, American walnut builtins, and brass and bronze fittings and fixtures.
VERSTUYFT…

designed custom wood table and cabinetry for the kitchen, then carried the material into a library wall in the livingroom. Pale stone flows throughout – running from floor to backsplash to monolithic bath. As for detail – warm metal accents amp up the penthouse's velvety appeal with jewelry-like fixtures and Verstuyft-designed lighting. The final result is a perfect balance between heart and mind, sensation and sense – in short, it's unmistakably Verstuyft.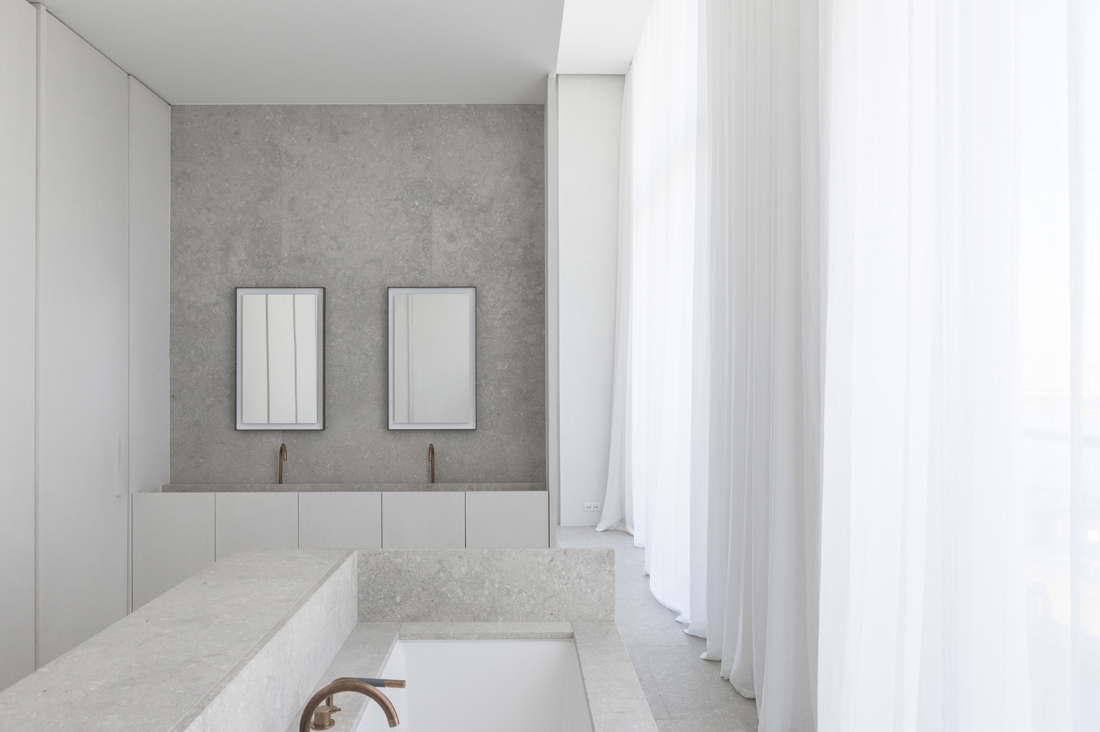 SHOP THE LOOK
AN ANTWERP PENTHOUSE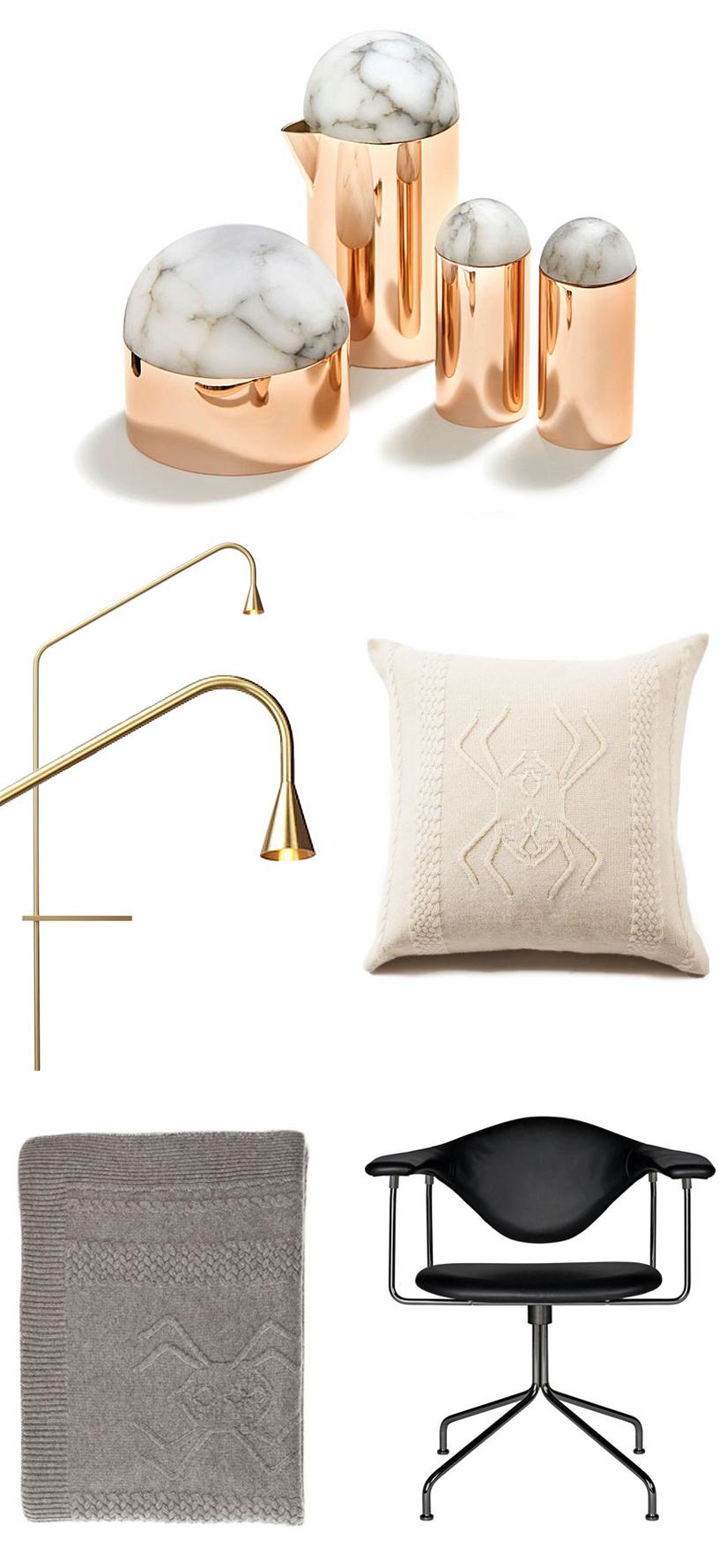 CLOCKWISE FROM TOP
Amare Serving Set in Rose Gold
Cashmere Aranea Pillow in Ivory
Masculo Chair – Swivel Base
Aranea Cashmere Throw in Gray
Austere Lamp Collection